Welcome to Our School District
Welcome to the home of the Red Rock Raiders. We are a small, rural school district located in Red Rock, Arizona, centered one hour from Phoenix and 30 minutes from Tucson, Arizona. You'll find our town in the lower Santa Cruz River Valley, near Picacho Peak State Park. We serve students in kindergarten through eighth grade. Our faculty and staff value each child as an individual, while helping all our students continually strive for their personal best.
We hope you like our website. It contains a lot of helpful information, such as the school calendar, news and events going on in our school, and how to get in touch with us. We hope this site will answer any questions you may have about our district. If you are unable to find what you are looking for, please stop in and see us. We are here not only to provide a quality education for our students but also to serve our community. We would love to see you.
Message from Our Principal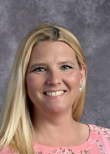 Dear Red Rock Families,
It is with great pride and excitement that I write this letter to you as the principal of Red Rock Elementary School. I am honored to have the opportunity to lead a school with our superior teachers and phenomenal staff. It is a pleasure to be surrounded by our amazing students that demonstrate each day who we are as a school and community. We are a school that values kindness, student success, compassion, community, and growth.
Red Rock Elementary exists to meet the educational and everyday needs of every child and family we have the opportunity to serve. We do this by providing our kindergarten through eighth-grade students with highly qualified teachers, an exceptional support staff, state approved curriculum, and a well-rounded education to meet the needs both socially and academically of all our students.
Red Rock Elementary is proud to offer students the opportunity to meet our students' needs through our outstanding athletics program, spectacular art program, and exceptional gifted program.
As a Title One school, we are committed to meeting the needs of all students by providing resources that offer students added support in math and ELA. We value school-wide community events in Red Rock because it provides an opportunity for students, families, and staff to build lasting memories in our small community.
Sincerely,
Stacey LeFager
Stacey LeFager
Principal