Welcome to Our School District
Welcome to the home of the Red Rock Raiders. We are a small, rural District located in Red Rock, Arizona, centered one hour from Phoenix and thirty minutes from Tucson, Arizona. You'll find our town in the lower Santa Cruz River Valley, near Picacho Peak State Park. We serve students in Kindergarten through 8th grade. Our faculty and staff value each child as an individual, while helping students continually strive for their personal best.
We hope you like our website. It contains a lot of helpful information, such as the school calendar, news and events going on in our school, and how to get in touch with us. We hope this site will answer any questions you may have about our district. If you are unable to find what you are looking for, please stop in and see us. We are here not only to provide a quality education for our students, but also to serve our community. We would love to see you.
Message from our Principal
January 2, 2022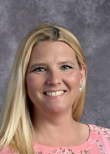 Dear Red Rock Families,
Happy New Year! We look forward to welcoming our students back to school on Monday, January 3. We continue to commit to keeping our school open for in-person learning.
The purpose of this email is to remind you of a few of our mitigation measures, and inform you about the U.S. Centers for Disease Control and Prevention (CDC) update regarding the COVID-19 isolation and quarantine practices that we will follow.
We highly recommend mask-wearing when indoors. The CDC guidance on masks: They have two or more layers of washable, breathable fabric, and completely cover the nose and mouth. They fit snugly against the sides of the face and don't have gaps, and have a nose wire to prevent air from leaking out of the top of the mask.
Visitors are not permitted on campus.
CDC's December 27 update:
Shorter Isolation Period: According to the new guidance, the clock starts the day you test positive. An infected person should go into isolation for five days, instead of the previously recommended ten. If you still have symptoms after isolating for five days, stay home until you feel better. When back at school, wear a mask for five days.
Shorter Quarantine Period: For quarantine, the clock starts the day someone is exposed to the virus or has come in close contact with someone known to have COVID-19. Staff and students who are up-to-date on their COVID-19 vaccines— those who have received a vaccine from Pfizer or Moderna within six months or from Johnson & Johnson within two months or those who have received a booster shot can skip quarantine. We will require staff and students to wear a mask for ten days from exposure.
Anyone who got their initial shots more than two or six months ago, depending upon whether they received a vaccine from Johnson & Johnson or Pfizer or Moderna, but not boosters, are in the same situation as those who are partly vaccinated or are not vaccinated at all. They can stop quarantine after five days, and we require them to wear a mask for five days on campus.
Test to Stay: The CDC says that unvaccinated students exposed to the coronavirus can remain in school, as long as they are tested for the virus twice in the week after and both tests come back negative. Students participating in Test to Stay should stay home and isolate if they develop symptoms or test positive for COVID-19 (if test kits are available).
Vaccine Recommendations: Additionally, CDC recommends everyone ages five years and older get a COVID-19 vaccine to help protect against COVID-19. Adolescents ages 16 years and older can get a booster shot at least six months after a primary series.
In light of this new guidance, we have updated our mitigation plan. As CDC and Pinal County Health Department recommendations continue to evolve, Red Rock Elementary School will update you of these changes. You can access the entire mitigation plan.
With your support, we hope that we will be able to keep more students in school with continued safe in-person learning and academic success. See you soon.
Sincerely,
Stacey LeFager
Principal