Registration
We would like to welcome you to Red Rock Elementary! Red Rock Elementary School District utilizes TylerSIS to register new students to our school through a secure online system. To register your child, please visit the TylerSIS Parent Portal. If you are a new family, please click "Register New Family" and follow the prompts. You will need to check your email address to complete the setup of your TylerSIS Parent Portal account.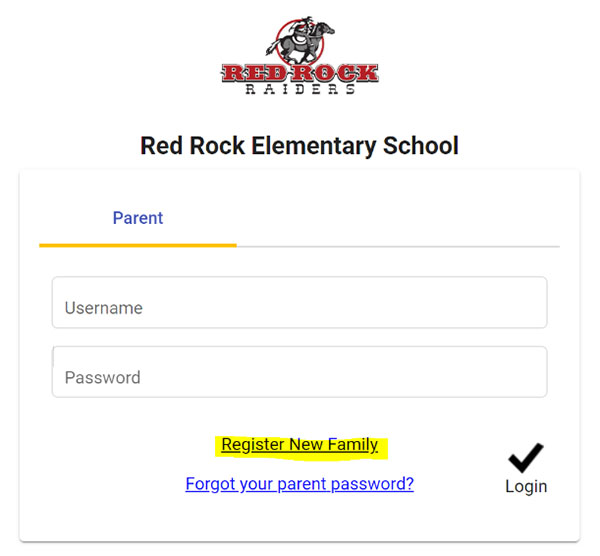 Once you complete the new family registration pages, you will be prompted to submit required documents in order to enroll your child/ren. Please make sure to click the checkbox next to the red statement in the lower left corner of each form. If you are unable to upload the required documents, you will need to bring hard copies to the front office. Required documents are:
Immunization records
Birth certificate
Proof of residency (examples include mortgage, lease, utility bill)
Copy of report card or current grades
Official notice of withdrawal from previous school
If you are an existing family and need to register another child to our school or update any information associated with your account, please log into TylerSIS with your existing username and password. If you are unable to log in, please contact our front office.
Once registration is completed, TylerSIS Student 360 is an app available in the app store to download to our device.
Open Enrollment
Families that live outside of the district and wishing to attend Red Rock Elementary will need to apply for open enrollment. Applications for the upcoming school year are open and can be completed online.
If you have any questions, please contact Lacey Elefant in our front office via email or phone at (520) 682-3331.